Need Help Now?
Christmas Opening Times
APNI is sending Warm Christmas wishes to you all. We will be closed from 2pm on Wednesday 19th December and will re-open at 10am on Friday 4th January.
If you need support during this time please contact Family Lives on 0808 8002222 who are open all over the holidays excluding Christmas, Boxing day, and New Year's Day or call The Samaritans 24/7 on 116123.
If you are outside of the UK – you can contact Postpartum Support International (PSI) on the following website: www.postpartum.net For our privacy policy please click here.     
About PNI Symptoms
Most people today have heard the term 'baby blues' used to describe a mild, short, period of depression which many women experience after childbirth.
Fewer people are aware that as many as 10% of all recently delivered women develop postnatal depression. You are not alone in suffering.
2018 Newsletter
For our latest newsletter click here
The Association for Post-Natal Illness is the leading organisation in its field. It is a Registered Charity (No. 280510) and it was established in 1979 to:
– Provide support to mothers suffering from post-natal illness
– Increase public awareness of the illness
– Encourage research into its cause/nature
---
Morrison's Quiet Hour
Morrisons supermarkets are having a quiet hour from 9-10am on Saturday mornings. This is designed to help people who have Autism but it will make shopping much easier for many of us who suffer from depression and/or anxiety.
The idea  is to allow people who  feel anxious with noise and confusion to shop in quieter surroundings.
Many of us feel much worse when shops are  noisy and  bright so this quiet  hour will be a welcome blessing.
---
Apni have started a Youtube channel. If you find any Youtube links that you feel would benefit those suffering from postnatal depression or their families please email them to us through our contact form.
---
The Association provides a telephone helpline, information leaflets for sufferers and healthcare professionals as well as a network of volunteers (telephone and postal), who have themselves experienced postnatal illness. For a printed information pack send a s.a.e. to:-  145 Dawes Road, Fulham, London, UK, SW6 7EB or click on Leaflets on PNI for more information about PNI.
The work of the Association is essential as post-natal illness affects between 70,000 and 100,000 women and their babies in the UK every year. It is rightly called 'the silent epidemic'.

---
Hi all, can any of our working mums or dads out there (or anyone you know) help raise much needed funds for APNI?
If your company donates to charity, would you be able to put our association forward.
We exist solely on donations so any help would be hugely appreciated! : THANK-YOU.
---
Apni Leaflets
The Association has produced a number of leaflets relating to PNI, both for mothers and the medical profession. Below are the two leaflets that we send to mothers or individuals who need information on the subject:-
Click here for The Baby Blues and PND (This leaflet is available in the following languages on request:- Bengali, Gujarti, Hindi, Urdu, Punjabi).
Click here for the Postnatal Depression leaflet.

---
The Association also has a 'GUIDE TO PROGESTERONE FOR POSTNATAL DEPRESSION' booklet. This is available on request.
Mr and Mrs J. A. Pye's Charitable Settlement
The Association gratefully acknowledges the very generous support of Mr and Mrs J. A. Pye's Charitable Settlement over the past 28 years. This support has enabled the Association to offer its services to many more sufferers, who otherwise we might not have been able to reach.The support of the Mr and Mrs J.A. Pye's Charitable Settlement has enabled APNI to offer help to thousands of women over 28 busy years.
Thank you Tessa Devonshire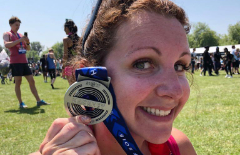 APNI would like to say huge thanks to Tessa for raising £872 by completing the Hackney Half Marathon. Tessa said: "For those that know me well, running a half-marathon is totally out of my comfort zone and is something I have on my 'things to do before I'm 40' list. MORE>
From sponsored walks to motorcycle rides across the Arctic we appreciate everything you can do. MORE
---
Emma Cadywould and Family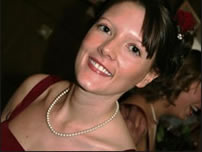 Lucie Holland has raised over £4,000 during the past two years on her Just Giving page set up in memory of her sister Emma Cadywould. Emma's family, in particular Lucie, and her parents Mr and Mrs Holland and have been very generous contributors to the work of the Association and our profound thanks go to the whole family for their generous donations and fundraising efforts. Emmsie's friends have also been busy raising money in her memory.