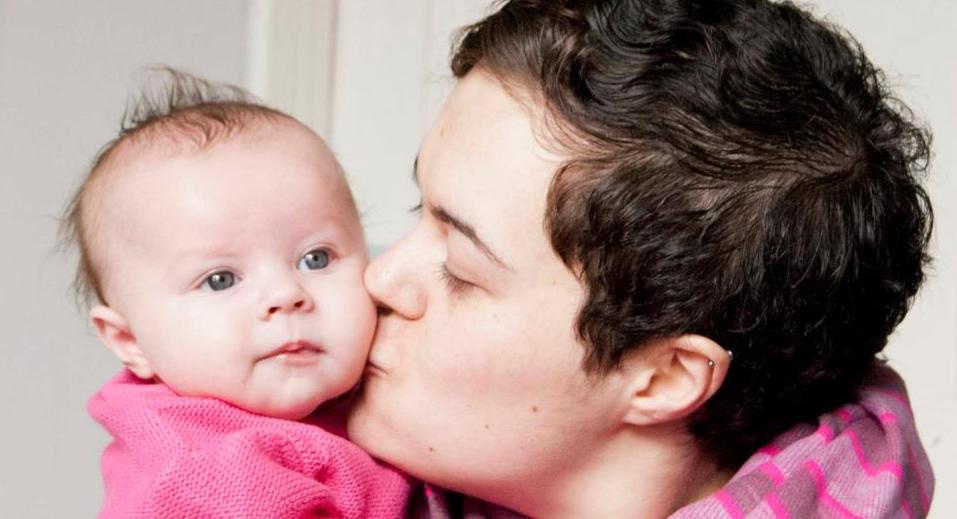 Opening hours
Contact us between 10.00am and 2.00pm Monday to Friday, on: 0207 386 0868 or chat with us using the Chat box found on our website. You can leave a voicemail outside these hours which will be picked up on the next working day.
If you are outside of the UK – you can contact Postpartum Support International (PSI) on the following website: www.postpartum.net For our privacy policy please click here.
PNI Symptoms
Most people today have heard the term 'baby blues' used to describe a mild, short, period of depression which many women experience after childbirth.
Fewer people are aware that as many as 10% of all recently delivered women develop postnatal depression. You are not alone in suffering.
Who Are We?
The Association for Post-Natal Illness is the leading organisation in its field. It is a Registered Charity (No. 280510) and it was established in 1979 to:
– Provide support to anyone suffering from or affected by post-natal Illness including partners, family/friends.
– Increase public awareness of the illness
– Encourage research into its cause/nature
Out of Hours Helplines:
Family Action, Family Line – 0808 802 6666 (Mon-Fri 9am-9pm.)
Pandas – 0808 196 1776 (11am-10pm 7 days a week.)
Family Lives – 0808 800 2222 (Mon-Fri 9am-9pm, Sat – 10am-3pm.)
Anxiety Uk – 0344 775 774 (Mon-Fri 9.30-5.30.)
The Royal Foundation Centre for Early Childhood
In June 2021 The Duchess of Cambridge launched The Royal Foundation Centre for
Early Childhood. The Duchess is committed to elevating the importance of early
childhood and continuing the conversation on this vital issue. The Royal Foundation
Centre for Early Childhood signals her lifelong commitment to improving outcomes
across society.
The Royal Foundation Centre for Early Childhood is linking through to the APNI
website on its Help and Resources page to provide people with further help and
support.
The Pye Charitable Settlement
The Association for Post-natal Illness gratefully acknowledges the very generous financial support of Mr and Mrs J. A. Pye's Charitable Settlement since 1985. This support has enabled our organisation to continue through difficult financial times where otherwise we would have had to close. The funding given to the APNI has enabled us to offer our services to thousands of sufferers.
The Association was founded in 1979 and we know that we would not have reached our 40th Anniversary in 2019 without the generous support given to our work by the Pye Charitable Settlement.
We remember with gratitude and affection the late Mrs Mary Pye, her son Mr Graham Pye and his wife Mrs Yvonne Pye, all of whom took a special interest in our work.
The Treebeard Trust

Since 2013 the Association for Post-natal Illness has been the beneficiary of a sizeable annual grant from the Trustees of the Treebeard Trust. This generous funding has allowed us to continue our work when our monthly income could not support it.
The Association is deeply grateful to the Treebeard Trustees for their generous donations.
Morrison's Quiet Hour
Morrisons supermarkets are having a quiet hour from 9-10am on Saturday mornings. This is designed to help people who have Autism but it will make shopping much easier for many of us who suffer from depression and/or anxiety. The idea  is to allow people who feel anxious with noise and confusion to shop in quieter surroundings. Many of us feel much worse when shops are noisy and  bright so this quiet hour will be a welcome blessing.
The Association provides a telephone helpline, information leaflets for sufferers and healthcare professionals as well as a network of volunteers (telephone and postal), who have themselves experienced postnatal illness. For a printed information pack send a s.a.e. to:-  145 Dawes Road, Fulham, London, UK, SW6 7EB or click on Leaflets on PNI for more information about post natal illness.
The work of the Association is essential as post-natal illness affects between 70,000 and 100,000 women and their babies in the UK every year. It is rightly called 'the silent epidemic'.
Hi all, can any of our working mums or dads out there (or anyone you know) help raise much needed funds for APNI?
Apni Leaflets
The Association has produced a number of leaflets relating to PNI, both for mothers and the medical profession. Below are the two leaflets that we send to mothers or individuals who need information on the subject:-
Click here for The Baby Blues and PND (This leaflet is available in the following languages on request:- Bengali, Gujarti, Hindi, Urdu, Punjabi).
Click here for the Postnatal Depression leaflet.
The Association also has a 'GUIDE TO PROGESTERONE FOR POSTNATAL DEPRESSION' booklet. This is available on request.
Emma Cadywould and Family
Lucie Holland has raised over £5,000 on her Just Giving page set up in 2012 in memory of her sister Emma Cadywould. Emma's family, in particular her sister Lucie, and her parents Mr and Mrs Holland have been very generous contributors to the work of the Association and our profound thanks go to the whole family for their donations and fundraising efforts. Emma's friends have also been busy raising money in her memory.