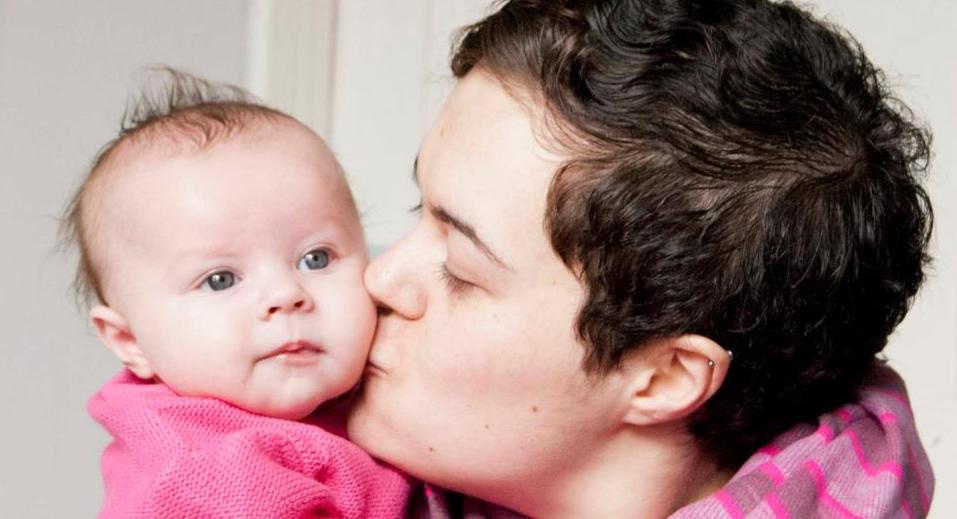 Opening Hours
Contact us between 10.00am and 2.00pm Monday to Friday, on: 0207 386 0868 or chat with us using the Chat box found on our website. You can leave a voicemail outside these hours which will be picked up on the next working day.
If you are outside of the UK – you can contact Postpartum Support International (PSI) on the following website: www.postpartum.net For our privacy policy please click here.
PNI Symptoms
Most people today have heard the term 'baby blues' used to describe a mild, short, period of depression which many women experience after childbirth.
Fewer people are aware that as many as 10% of all recently delivered women develop postnatal depression. You are not alone in suffering.
Who Are We?
The Association for Post-Natal Illness is the leading organisation in its field. It is a Registered Charity (No. 280510) and it was established in 1979 to:
– Provide support to mothers suffering from post-natal illness
– Increase public awareness of the illness
– Encourage research into its cause/nature
The Health Care Conferences UK October Conference
If you wish to attend the The Health Care Conferences UK October Conference on improving perinatal mental health services please take a look at their pdf describing the event where a booking form is available.
The Royal Foundation Centre for Early Childhood
The Duchess of Cambridge has today launched The Royal Foundation Centre for Early
Childhood. The Duchess is committed to elevating the importance of early childhood and continuing the conversation on this vital issue and this launch is a landmark step in her work and signals her lifelong commitment to improving outcomes across society.
The Royal Foundation Centre for Early Childhood is linking through to the APNI website on its Help and Resources page to provide people with further help and support. Thank you for the fantastic support you are providing!
To coincide with the launch, the Centre has published its inaugural report, Big Change Starts Small, which brings together leading sector research in one place and underlines the critical lifelong impact of the early years on individuals, our economy and society at large.
Imogen Hirsch​
The Royal Foundation
Professor Brice Pitt
We are very sad to report that our dear President, Professor Brice Pitt died on 16th January from Covid 19. Brice was Chairman of APNI for nearly 20 years before he resigned and we invited him to become President.
Brice had a glittering successful career in geriatric psychiatry, he was also a key member of the Marce Society and always interested in maternal mental health.
Brice also enjoyed acting and directing plays and he was a keen and published author.
Mrs Yvonne Pye

We are very sorry to report the death of Mr Yvonne Pye on 23rd January 2021. Mrs Pye was President of The Pye Charitable Settlement. She was for many years a stalwart supporter of the work of APNI.
She will be greatly missed.
The Pye Charitable Settlement
The Association for Post-natal Illness gratefully acknowledges the very generous financial support of Mr and Mrs J. A. Pye's Charitable Settlement since 1985. This support has enabled our organisation to continue through difficult financial times where otherwise we would have had to close. The funding given to the APNI has enabled us to offer our services to thousands of sufferers.
The Association was founded in 1979 and we know that we would not have reached our 40th Anniversary in 2019 without the generous support given to our work by the Pye Charitable Settlement.
We remember with gratitude and affection the late Mrs Mary Pye, her son Mr Graham Pye and his wife Mrs Yvonne Pye, all of whom took a special interest in our work.
The Treebeard Trust

Since 2013 the Association for Post-natal Illness has been the beneficiary of a sizeable annual grant from the Trustees of the Treebeard Trust. This generous funding has allowed us to continue our work when our monthly income could not support it.
The Association is deeply grateful to the Treebeard Trustees for their generous donations.
Barnes Charity Ball
We are very grateful to the Friends of St. Mary's Barnes for choosing APNI once again as one of the beneficiaries of their annual charity event. In February 2020, they held their 80s-inspired Barnes Charity Ball to raise funds in aid of several charitable organisations. APNI received £5000 from this event and we are sincerely thankful to the organisers and to those who attended and supported this fun evening.
PELF Conference 2020

APNI are very grateful to the organisers of the Private Equity Lawyers Forum Conference, particularly Ms Rachel Fenwick, for choosing APNI as the beneficiary of their fundraising for the day which has now raised over £3208.
Our very own Chairman, Mr Wilson Clarke was invited to give a talk at the start of the conference held in London on the 31st of January 2020. This event's JustGiving page states:
This year, the Organising Committee for the PELF Conference 2020 have determined that the official charity of the Conference will be the Association for Post-Natal Illness. Post-natal illness is a remarkably common illness, but the results can be devastating. Sadly, NHS care in this area is not always available to the extent required and many women (and men) are dependent on charities as a result. APNI provides a wonderful service to many sufferers, offering support and advice over the phone, by email and by post.
Sometimes, just having someone to talk to can make a world of difference. As a charity that is dependent solely on donations, the only way APNI can continue to do this is with the support of the public. For that reason, the Organising Committee would ask that each Conference attendee considers making a donation to the APNI."
The Mental Vaccine for Covid-19: Coping With Corona – A Guide To Pandemic Psychology
by Dr Raj Persaud (Author)
For all the horrifying statistics of the number infected by COVID-19, multiply by a factor of 20 to approximate how many worldwide are suffering stress, depression, relationship breakdown and even suicide, as a direct consequence of Coronavirus. In this straight-talking, pragmatic, but hard-hitting exposé, practising psychiatrist Raj Persaud argues for simple, yet powerful, mental strategies to immunise individuals against the panic of the pandemic. For all the lip-service played to the importance of well-being, just why have the known strongest injections of inspiration remained shielded from the public? As well as a how-to guide, the author offers some fascinating insights into just what's been going on. Trump, Boris Johnson, and senior officials like Dominic Cummings appeared to act increasingly bizarrely. Did the strain infect the inner workings of governments around the world? Did those in command go a bit 'corona crazy'?
Exactly why did the UK Health Minister Matt Hancock cry on camera? Learn how to master boredom, loss, scams, excessive hand washing, intimate relationships, chronic worry and the media hype.
Morrison's Quiet Hour
Morrisons supermarkets are having a quiet hour from 9-10am on Saturday mornings. This is designed to help people who have Autism but it will make shopping much easier for many of us who suffer from depression and/or anxiety. The idea  is to allow people who feel anxious with noise and confusion to shop in quieter surroundings. Many of us feel much worse when shops are noisy and  bright so this quiet hour will be a welcome blessing.
The Association provides a telephone helpline, information leaflets for sufferers and healthcare professionals as well as a network of volunteers (telephone and postal), who have themselves experienced postnatal illness. For a printed information pack send a s.a.e. to:-  145 Dawes Road, Fulham, London, UK, SW6 7EB or click on Leaflets on PNI for more information about post natal illness.
The work of the Association is essential as post-natal illness affects between 70,000 and 100,000 women and their babies in the UK every year. It is rightly called 'the silent epidemic'.
Hi all, can any of our working mums or dads out there (or anyone you know) help raise much needed funds for APNI?
Apni Leaflets
The Association has produced a number of leaflets relating to PNI, both for mothers and the medical profession. Below are the two leaflets that we send to mothers or individuals who need information on the subject:-
Click here for The Baby Blues and PND (This leaflet is available in the following languages on request:- Bengali, Gujarti, Hindi, Urdu, Punjabi).
Click here for the Postnatal Depression leaflet.
The Association also has a 'GUIDE TO PROGESTERONE FOR POSTNATAL DEPRESSION' booklet. This is available on request.
Emma Cadywould and Family
Lucie Holland has raised over £5,000 on her Just Giving page set up in 2012 in memory of her sister Emma Cadywould. Emma's family, in particular her sister Lucie, and her parents Mr and Mrs Holland have been very generous contributors to the work of the Association and our profound thanks go to the whole family for their donations and fundraising efforts. Emma's friends have also been busy raising money in her memory.